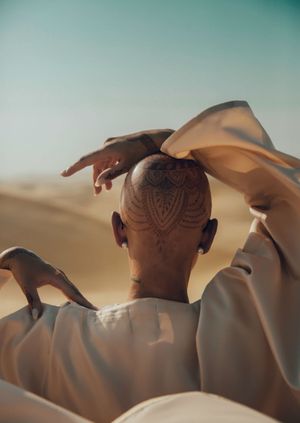 Arabic Poetry of Love & Lust: 7,000 Years of Female Desire
14th Feb 2018 6pm - 10pm
Add to Calendar
Event Details
A breath-taking collaboration of art and poetry join forces this Valentine's Day to celebrate feminine wit and desire. This event showcases poetry by Classical Arab women and the bold responses to their verses by contemporary female artists.

Readings on the night bring to life poetry spanning 5,000 years, from the insatiable elegance of Hafsa bint al-Hajj Arrakuniya's verses to the gleeful scorn of Wallada bint al-Mustakfi. These female voices, who refused to remain silent, are still inspiring artists working today. A selection of art from the touring exhibition Radical Love will be on display throughout the evening.
Join us for a one-night-only excursion into a vibrant world that transcends love and liberation.
#FemaleLust @Saqibooks
Organised by Saqi Books in conjunction with the founder of 'Radical Love', Róisín O' Loughlin. All art is available to buy with profits split between the artists and The Global Fund for Women helping Syrian Refugees. Copies of Classical Poems by Arab Women: A Bilingual Anthology edited by Abdullah Al-Udhari will also be available to purchase on the night at a discount.