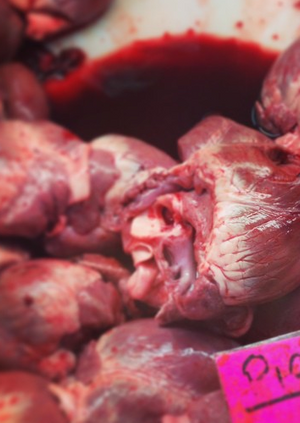 Don't Go Breaking My Heart: heart preservation workshop on the rooftop
6th Feb 2016 11am - 3pm
at Queen Of Hoxton Rooftop Terrace
Add to Calendar
Event Details
Looking for the ideal alternative Valentines gift? Or just something a little bit different for the mantelpiece? We've got the perfect workshop for you. 
Join us in the rooftop wigwam to make and keep your very own* heart in a jar in this fun and macabre workshop, wherein you'll learn about the techniques and materials used by pathology curators in preparing dead organs and tissue for preservation. 
The event will be led by professional mortician, pathology museum curator and de facto go-to-girl for all things death-related in London - Carla Valentine. Our very own 'Queen of Hearts' will be giving a history of tissue preservation and an insight to life as a mortician and pathology museum curator. To add to this we'll be laying on a free cocktail for all participants**.
* ok, it's actually a lamb's not "your very own"
** remember, we're pickling hearts, not livers