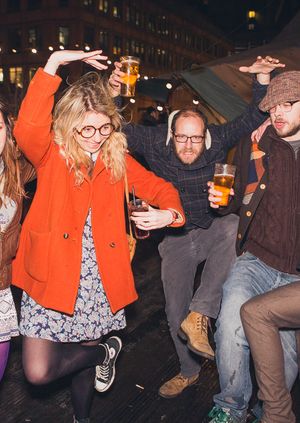 A Toast to Rabbie: Burns Night in the Rooftop Wigwam
25th Jan 2016 6:44pm - 9pm
at Queen Of Hoxton Rooftop Terrace
Add to Calendar
Event Details
Gie her a haggis! Dust off your tartan and join us in our cosy winter wigwam for a night of Scottish merriment fit for Rabbie Burns himself. We'll have whisky tasting courtesy of the award winning Glenfiddich distillery (ticket holders only), musical entertainment from fiddle player Tom Newell, hearty Scottish fare and of course, the Address to a Haggis.
* Please note that entry to the wigwam is free and open to everyone but the whisky tasting is limited to ticket holders only *
At 7pm, the lucky ticket holders will gather for a 'Meet our Family' whisky tasting with Glenfiddich. Sample four of their famous whiskies plus a whisky based cocktail, and learn about the history and family story of the distillery.
Here's tae us; wha's like us? Gey few, and they're a'deid'!