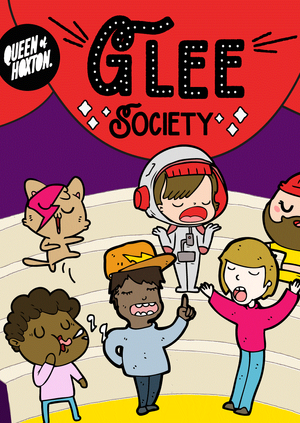 Queen of Hoxton's Glee Society
9th Apr 2018 7pm - 10pm
Add to Calendar
2018-04-09 19:00:00
2018-04-09 22:00:00
Europe/London
Queen of Hoxton's Glee Society
" STOP! CHOIR TIME! "A weekly sing song for guests to drop into every Monday at Queen of Hoxton led by Sara Templeman (Musical Bingo / Rockaoke / Sounds Familiar Music Quiz). This is Glee Society for EVERYONE & ANYONE! Expect bangers from Britney to Journey ♥Working on songs accapella each week with a different theme every time, super fun warm ups, dance moves and a jolly old knees up at a sweet bar down in Shoreditch.1st session: 7pm for 7.30pm start. https://queen-of-hoxton.eventcube.io/events/11003/queen-of-hoxtons-glee-society
1-5 Curtain Road, London, Greater London, EC2A 3JX
Event Details
" STOP! CHOIR TIME! "

A weekly sing song for guests to drop into every Monday at Queen of Hoxton led by Sara Templeman (Musical Bingo / Rockaoke / Sounds Familiar Music Quiz).

This is Glee Society for EVERYONE & ANYONE! Expect bangers from Britney to Journey ♥

Working on songs accapella each week with a different theme every time, super fun warm ups, dance moves and a jolly old knees up at a sweet bar down in Shoreditch.

1st session: 7pm for 7.30pm start.